This post contains links to our affiliates. We may receive a share of the sale if you purchase from the links below.
adidas Pro Model Khaki White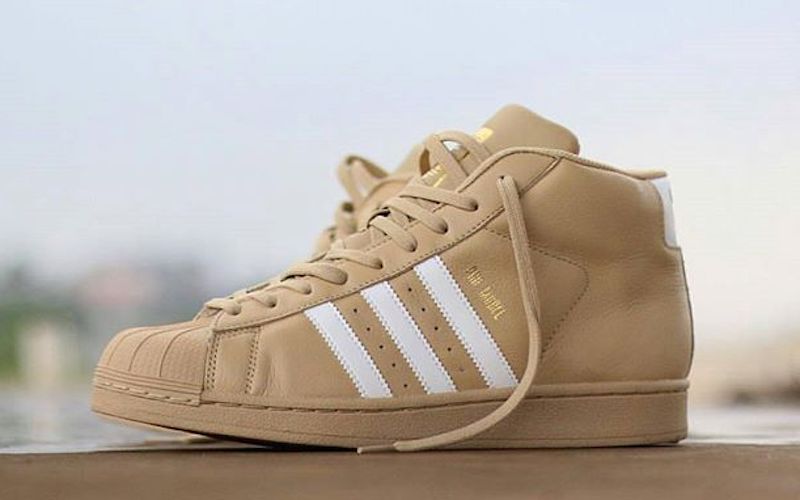 Photos: Avasneakers
For those of you who missed out on its realease earlier this year, the adidas Pro Model in khaki and white is making a comeback this week. The 60's classic has been re-introduced times and times again, being still a favorite among hi tops sneakers. This version features a khaki leather upper with contrast white stripes and heel patch, along with gold lettering. The khaki sole unit with the signature shelltoe completes this colorway that is one of the best we've seen in a while.
The adidas Pro Model in khaki and white retails for $90 and you can get it at KiksUSA (see link below). All sizes still available.
Style# CG5072
Retail Price: $90 (free shipping)