When you click on links to various merchants on this site and make a purchase, this can result in this site earning a commission. Affiliate programs and affiliations include, but are not limited to, the eBay Partner Network.
With the start of fall and winter not too far away, the search for the perfect men's black sneakers is on. The enduring trend is one which many sneaker makers try to fuel everywhere by finding new ways to dress up the classic black sneaker in each updated line being released.
So, what's in the mix for this fall as it relates to classic men's sneakers? Here are our picks for the 10 best men's black sneakers for fall 2015:
adidas Tubular X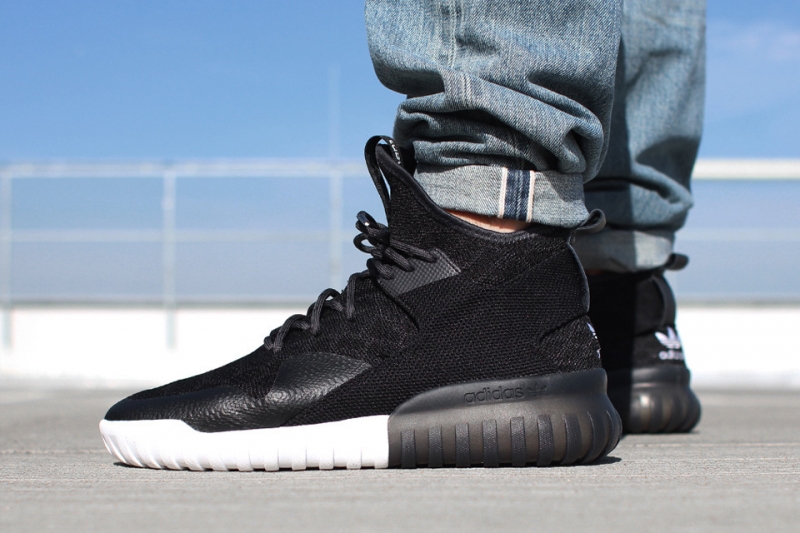 The newest update to the Adidas Tubular Runner, which was released last year, is just as eye-catching, with its futuristic look and acute lines. However, a few extras here and there set it apart from the original. Built to be a little more lightweight, it features a breathable mesh and technical detailing, which ensure a comfortable fit. Additionally, it has a higher top than the original adidas Tubular, providing more support. Finally, it get its name due to the 'X' formation of the back support piece of the shoe.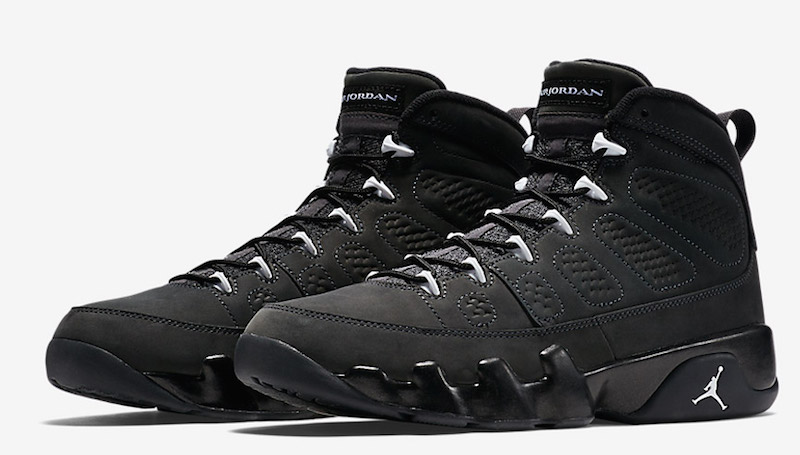 Air Jordan Retro 9
The only AJ that His Airness did not hit the hardwood courts in during his illustrious career, the Air Jordan Retro 9 is one striking basketball shoe. It's also the shoe chosen to be displayed on the player's iconic statue in Chicago and is a piece of history just like the others in the line. Distinctive details such as a rising sun on the back of the heel, MJs signature number 23 and eye-catching stitching make the Jordan Retro 9 a shoe-in as one of the top men's black sneakers for fall 2015.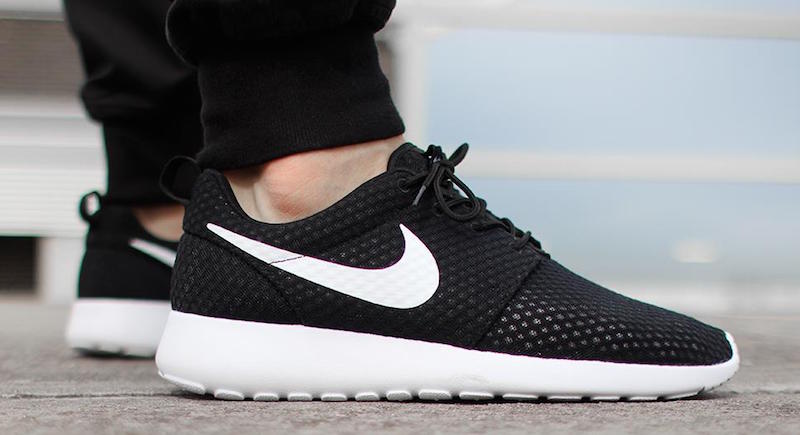 Nike Roshe One
The Nike Roshe One is among the most laid back but versatile running shoes, being able to kick it with various modes of dressing. The full black version is a standout from the other color ways, fully expressing the sleekness of the shoe and the updated mesh form of the original Nike Roshe Run. There are also a few updates here and there, including a very light Phylon outsole and Solarsoft tech midsole with responsive cushioning.
[phpbay keywords="nike black" num="5″ siteid="1″ category="93427″ sortorder="BestMatch" templatename="columns" columns="5″ itemsperpage="5″ condition="1000″ paging="true"]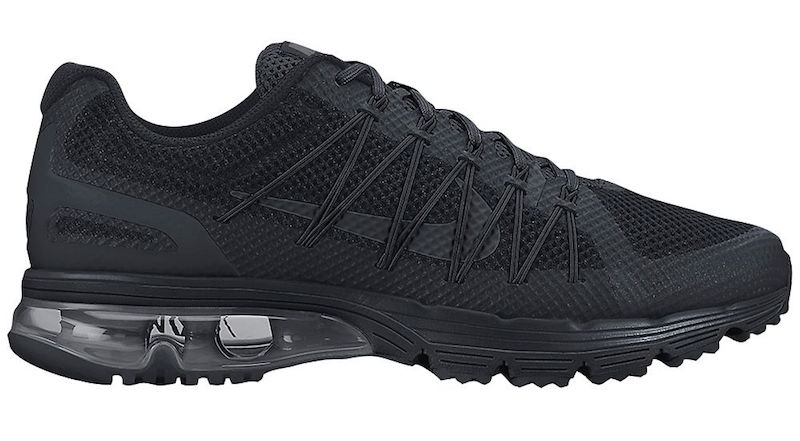 Nike Air Max Excellerate
One of Nike's signature speedsters, the Nike Air Max Excellerate running shoe is another stunner in black and, therefore, is included on this list of the best men's black sneakers for the season. A cocktail of technologies ensure style and comfort are in abundance with this shoe. They include Nike Flywire in the upper, cutting edge Air-sole cushioning and durable, lightweight mesh. Special lacing also provides extra pizazz, ensuring that you stand out from the pack while having a super running shoe to call upon when needed.
Reebok Kamikaze II
Made famous by Shawn Kemp and other hoopsters, the Reebok Kamikaze II is all style and uniqueness, in addition to its court credentials. The zigzag detailing is among its most notable physical attributes and has endured throughout all editions. A mid-cut sneaker, it has support in the ankles and provides further support for the feet via the Hexalite cushioning system in the forefoot and Ultra Hexalite in the heels. It is a lightweight heavyweight that will surely stand out, whether on the courts or on the streets.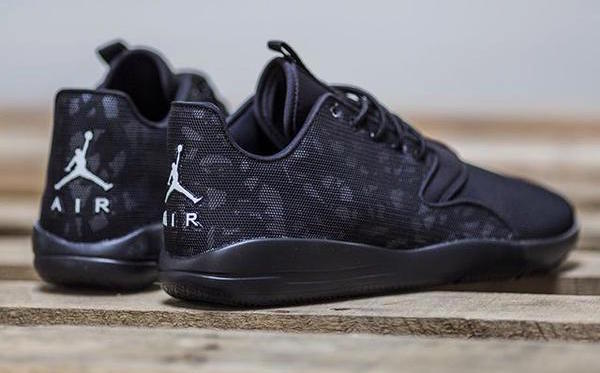 Jordan Eclipse 
This Jordan Eclipse is among the most laid back and understated Jordan sneakers ever made, yet it is a basketball shoe of note. Highly flexible, the shoe is made of lightweight mesh for the upper, which allows the foot to breathe and features air in the midsole, which has been kept out of sight but is the mainstay of the shoe's cushioned comfort. Dress them up or dress them down wherever you go, you'll be sure to enjoy miles of comfort.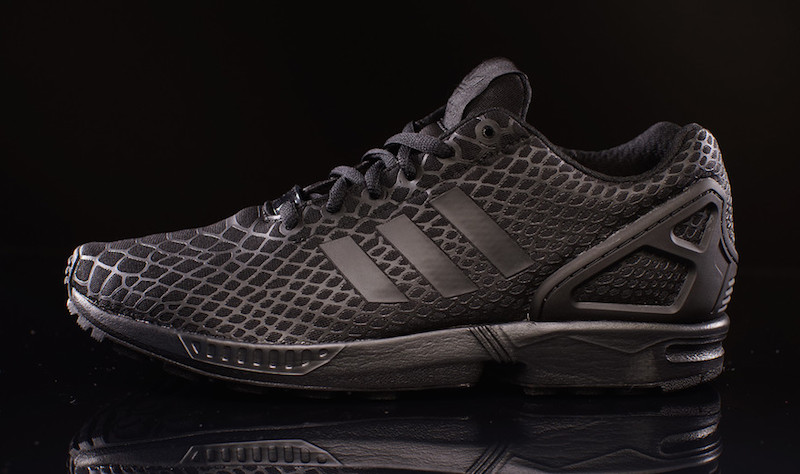 adidas Flux Techfit 
Talk about stylish and edgy. It's pretty easy to see why this hybridized shoe from Adidas easily makes the list for the top men's black sneakers for this fall. To begin with, the black color way is stunning. In addition, adidas Flux Techfit shoe is designed to fit like a glove, with flexible Techfit in the advanced one-piece upper and a well-cushioned outsole adapted from the ZX 8000. A true performance masterpiece with bold styling, including the Adidas signature stripes blaring on the sides.
[phpbay keywords="adidas flux black" num="5″ siteid="1″ category="93427″ sortorder="BestMatch" templatename="columns" columns="5″ itemsperpage="5″ condition="1000″ paging="true"]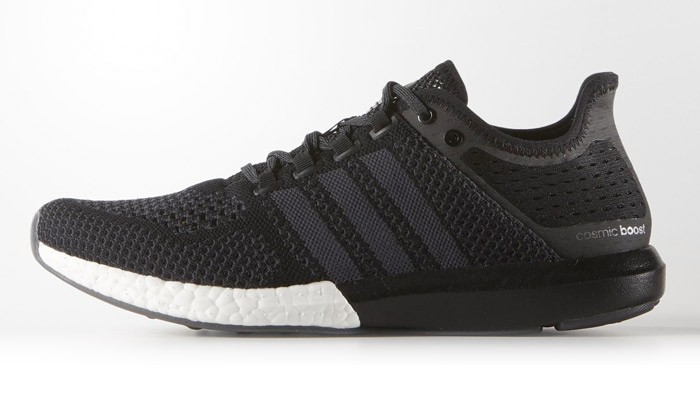 adidas Cosmic Boost
Regardless of the prevailing weather, the Adidas Cosmic Boost will keep your feet cool with its cutting edge CLIMACHILL technology. This runner is designed to make you feel like you're wearing nothing but socks while providing ultimate comfort and speed. Go for a run and feel the extra boost with each step or just be cool, hanging out with a snazzy pair of sneakers, with its highly breathable, quick drying mesh upper and sturdy but cushiony rubber sole.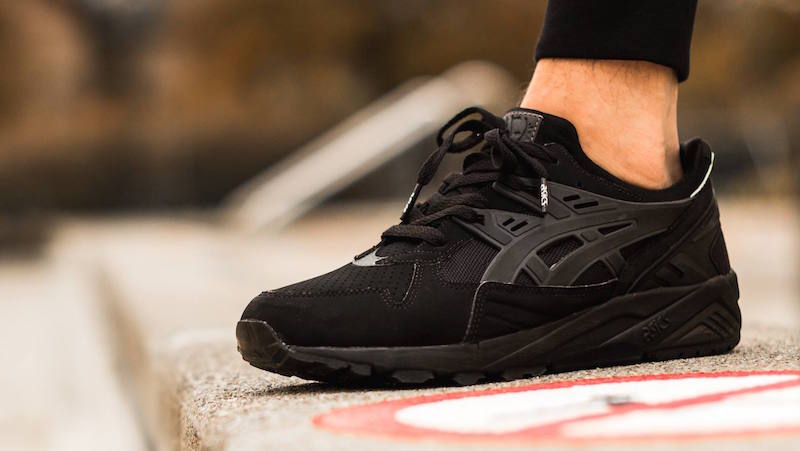 Asics Gel Kayano EVO
This bad boy is certainly a blast from the past, one of the best symbols of ASICS ground-breaking gel technology that once dominated the world of athletic shoes, and a top retro men's black sneakers. Consisting of a breathable mesh upper, rubber outsole and hidden gel midsole, you are sure to enjoy the ride in these ultra-lightweight sneakers that are as comfy as they are quick.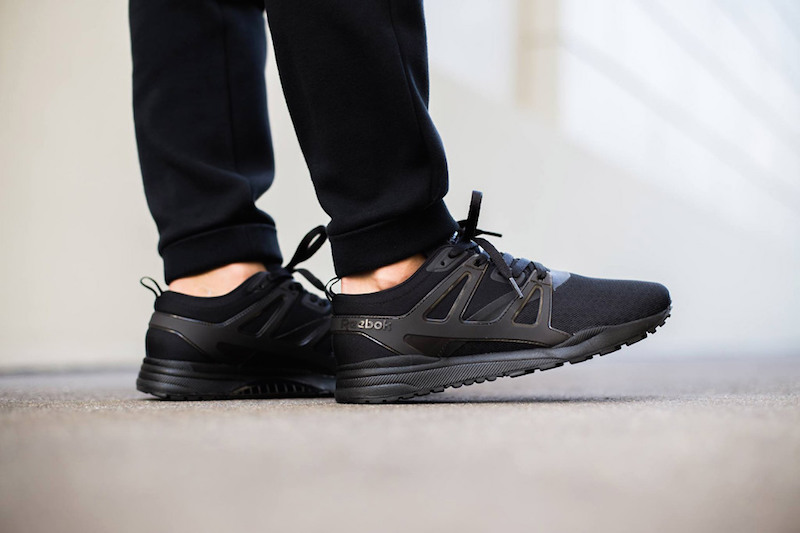 Reebok Ventilator
As its name suggests, this retro kick from Reebok is designed to keep the feet cool. However, it is also made to provide eons of comfort having been remodeled with updated sneaker technology. These include an IMEVA midsole for ultimate impact protection and 5mm Hexalite which creates a soft bed for the feet. A leather and mesh upper gives it a real classy look while its plush rubber outsole will make you feel almost invincible, whether on the streets or on the court.