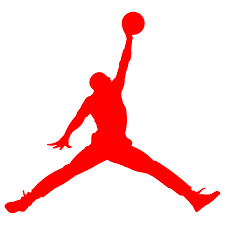 $145 Athletic Sneaker True To Size The Air Jordan Legacy 312 Low just emerged with some new colorways, just in time to give it another look and review its features. This model is a fairly recent model from the series of hybrid sneakers
Jordan brand sneakers are today some of the most recognizable in the footwear market and beyond. Back in 1984 Nike and Michael Jordan started their collaboration, the same year of his debut in the NBA. The Air Jordan 1 was originally released in 1985 in black and red. Just two years later the Jordan footwear became a brand of its own and the famous Jumpman logo was born. Just before that the sneakers were bearing the Swoosh logo along with the Jordan wings logo. This was the beginning of the Air Jordan retro line of sneakers, with the brand releasing every year a new edition, in 2022 reaching the 37's edition. Among the most recognizable of the series are the AJ1, AJ3, AJ4, AJ5, AJ11 and the AJ12. These are being restocked or brought back in new colorways by the brand constantly and they are as sought for as ever. After MJ's final retirement in 2003 the Jordan brand continued to be as popular as in its previous years. Along its main Air Jordan sneakers line the brand expanded with new concepts and new collaborations with NBA stars like Russel Westbrook or Luka Doncic. In 2005, 20 years after the brand was born the concept of hybrid sneaker was born with the Jordan Dub Zero, a type of sneaker that combines elements from the most successful retro models into a new design. This way models like the Jordan 6 Rings, Jordan Spiz'ike of the Point Lane became classics. The Jordan Jumpman 2021 is another example of retro inspited sneaker that was well received by the fans. 
Given the high demand and hype anyone can bet on the Jordan brand to remain a dominant force on the sneaker market. The newer models incorporate a lot of Nike's latest technologies allowing the models to be competitive on the court while the retro ones only get better with age. Over time we've looked at many Jordan sneakers and even came up with a shoes size chart that you can have a look at here.