When you click on links to various merchants on this site and make a purchase, this can result in this site earning a commission. Affiliate programs and affiliations include, but are not limited to, the eBay Partner Network.
Whether you're looking for some shoes to relax after your work out or to complete your beach attire for the summer, the top footwear brands have ready for you the best slide sandals that you can get this year. Among the line up this year we find some classics like Nike Benassi or Jordan Hydro but also some new ones from Adidas and Under Armour. They all are made for an optimal fit and comfort while durable and easy to dry. Below you can find our picks for the best slide sandals for men this year from the major athletic footwear brands.
5. Nike Benassi JDI Mismatch Slide Sandals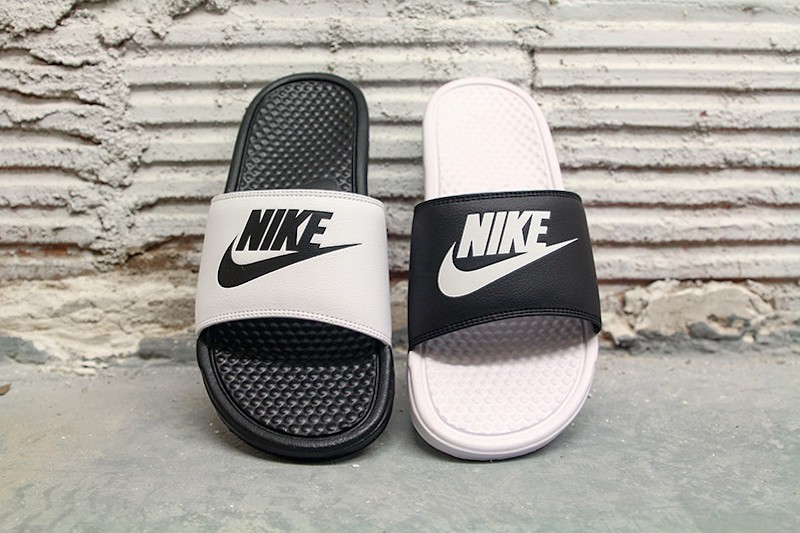 Being around for quite a while now, the Nike Benassi slide sandals have become a classic in this category. That's due to their simplicity and quality that is characteristic to many Nike classic sneakers, resonating  with those wanting to stay true to their style off court or on the beach. This item makes the best slide sandals for men list in 2016 with its new twist, the JDI Mismatch edition that is innovative, yet very simple. Nike came out with several dual colorways, switching the colors between the right and left foot. The midsole is made of Phylon cushioning while the rubber outsole features a herringbone pattern. Comfortable, lightweight with a good grip on wet surfaces, these are a great choice once again this year.
4. adidas Adilette Slide Sandals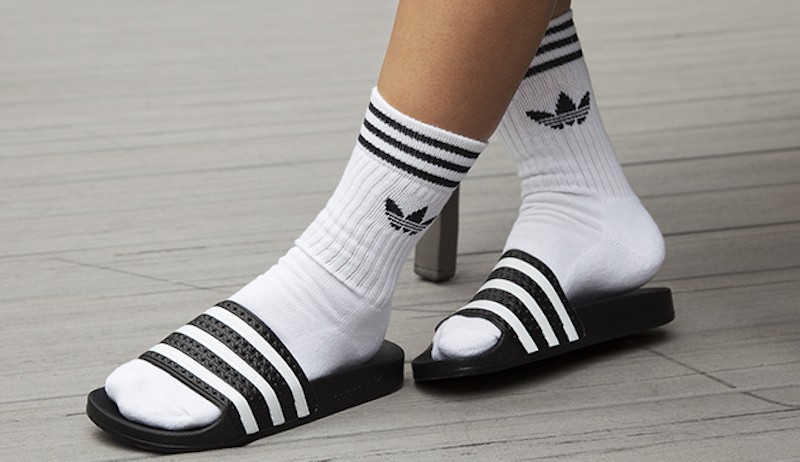 A nice surprise this year is the comeback of the adidas Adilette Slide Sandals, first introduced back in 1972. This is another classic that we get to enjoy this year, a comfortable piece of footwear made to resemble adidas's retro look while delivering comfort. The upper is made of one piece synthetic strap that is quick drying, with a polyurethane footbed for great cushioning. There are several colorways available for this style , from black and white to yellow and blue to white and green. If classic adidas is your style these are definitely worth considering for slide sandals in 2016.
[phpbay keywords="adidas slide" num="5″ siteid="1″ category="93427″ sortorder="BestMatch" templatename="columns" columns="5″ itemsperpage="5″ paging="true" condition="1000″]
3. Under Armour Ignite Banshee II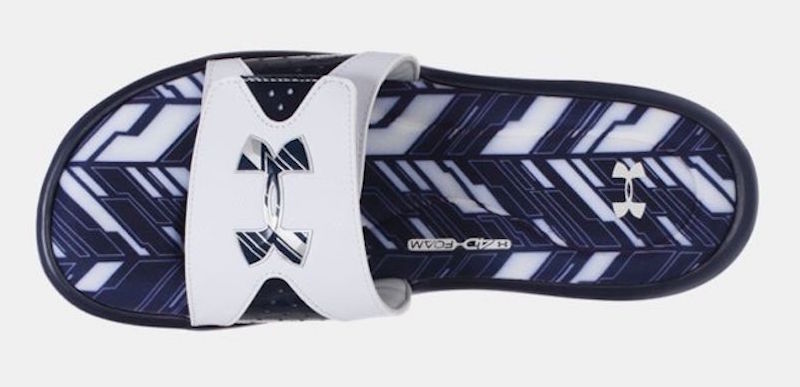 Under Armour have been stepping up their game in the footwear department for the past several years and they've gotten better and better at it. This is also the case with the second edition of the Under Armour Ignite Banshee which makes our 2016 best slide sandals for men list for their unmatched comfort. The brand has introduced its signature Heatgear technology for the upper lining while the footbed features a double layer of 4D Foam that molds to your feet. The EVA midsole adds even more cushioning, making it one of the softest rides around. Despite all the synthetic fabric materials this slide sandals are quick drying , thanks to UA's formidable technology.
2. adidas Adissage Comfort Slides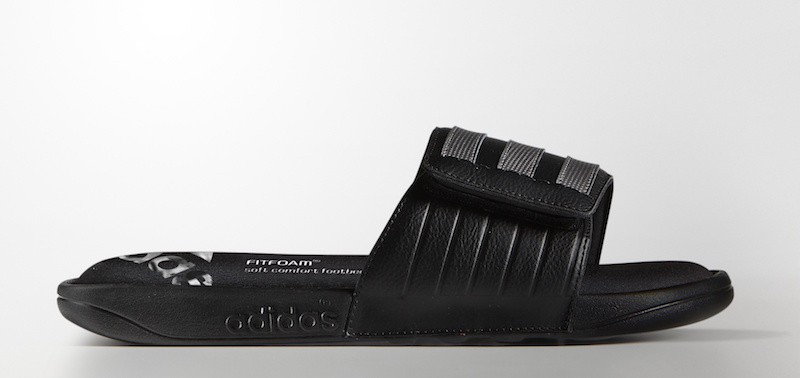 The adidas Adissage Comfort slides have been around for some time but they still remain one of the best in this category. Just like with the UA Ignite sandals, this one features an adjustable strap and a footbed made with Fitfoam technology made to absorb the impact and bounce right back, molding to the shape of your foot. The overall look of the Adidas Adissage sandals is certainly turning it into a classic that we will be see around for a while.
1. Jordan Hydro 5 Retro Slide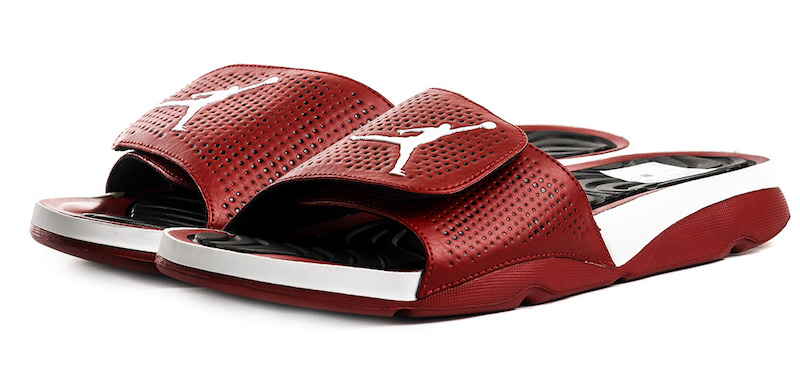 Our favorite this year for the best slide sandals for men is the 2016 version of the Jordan Hydro 5. The line of Jordan Hydro sandals has been for years a favorite for off-court activities due to their cool looks but also because they are very comfortable. This edition features a perforated adjustable strap and a rubber footbed that is shaped to feel as it was customized for your foot from the get go. Jordan has managed once again to spread the hype of their retro to the slide sandals they make, where style meets comfort.