While there are just a few Nike nurse shoes advertised as such, the sneakers from the brand are known for their versatility. In fact Nike released their very first shoe made specifically for nurses, doctors and caregivers - the Nike Zoom Pulse - only in 2019. Especially with the pandemic situation that followed in 2020 the demand for such shoes became immense and Nike is yet to satisfy the demand. Nurses need shoes that are comfortable, provide support for long hours, that are slip resistant and easy to take on and off. Several styles check these boxes and excel in various ways, making them a great choice for those working in the field.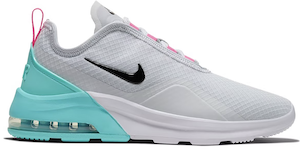 Nike Air Max Motion 2
Retail Price: $85
The Nike Air Max Motion makes the list for Nike nurse shoes to wear this year for its great value. At $85 this sneaker boosts an Air Max visible heel unit with EVA foam in the front while the upper is made of seamless mesh upper with added heel support. The modern design is inspired from classic sneakers from the past and they look stylish enough to pass for more expensive shoes. The triple black version of this shoe is surely a great option for a shoe to wear at work, one that provides comfort and support for hours.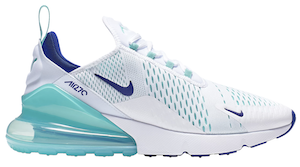 Nike Air Max 270
Retail Price: $150
For those willing to spend some money on their work shoes the Nike Air Max 270 is surely a style to consider. It looks much like an upgrade of the Air Max Motion although it was released at least a year before. This is a shoe featuring the latest technology from Nike, with breathable mesh upper, neoprene bootie and large Air Max heel unit. The result is a stylish shoe that is made to last and provide long lasting comfort. To add some benefits these will make you taller as it features the highest Air Max unit ever (32mm tall).