This post contains links to our affiliates. We may receive a share of the sale if you purchase from the links below.
Lacoste Grad Vulc TS Casual Shoes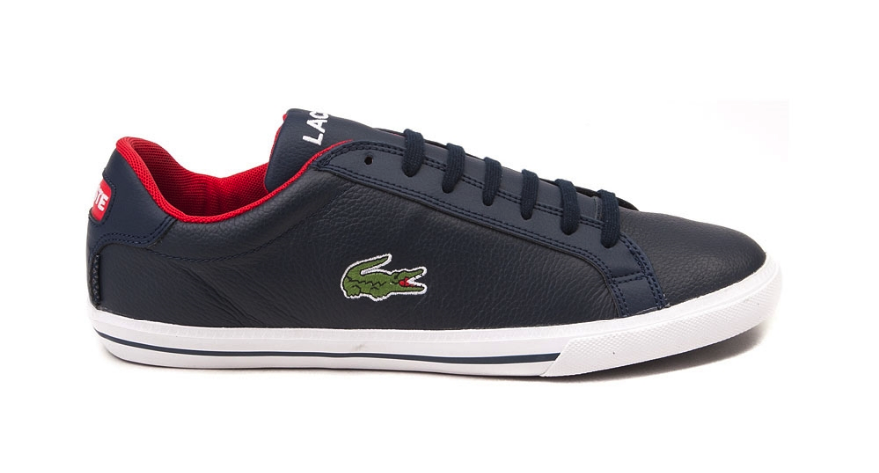 The Lacoste Grad Vulc sneaker is back this season with more version, now being available in the signature navy and red colorway. If you've only known Lacoste for its clothing line it's time to take a look at the footwear division of the brand. Already on the market for several years, Lacoste casual shoes have already made a name for themselves. The Lacoste Grad Vulc is one of the styles the brand has released in the past few years, being known as a slick, clean casual shoe. It is not the first time when the navy and red colorway is introduced , Lacoste capitalizing on its popularity and bring it back again. As expected from this brand, this sneaker is built with a quality smooth leather upper that features the embroidered Crocodile logo and  contrast branding on the back heel. The footbed is cushioned and it sits on the outsole is made of vulcanized rubber, making the shoe flexible and lightweight.
All in all the Lacoste Grad Vulc sneaker is a fashionable every day shoe that is lightweight and comfortable, ,made for casual wear. It retails for $79.99 and all stores shown below offer free shipping.