When you click on links to various merchants on this site and make a purchase, this can result in this site earning a commission. Affiliate programs and affiliations include, but are not limited to, the eBay Partner Network.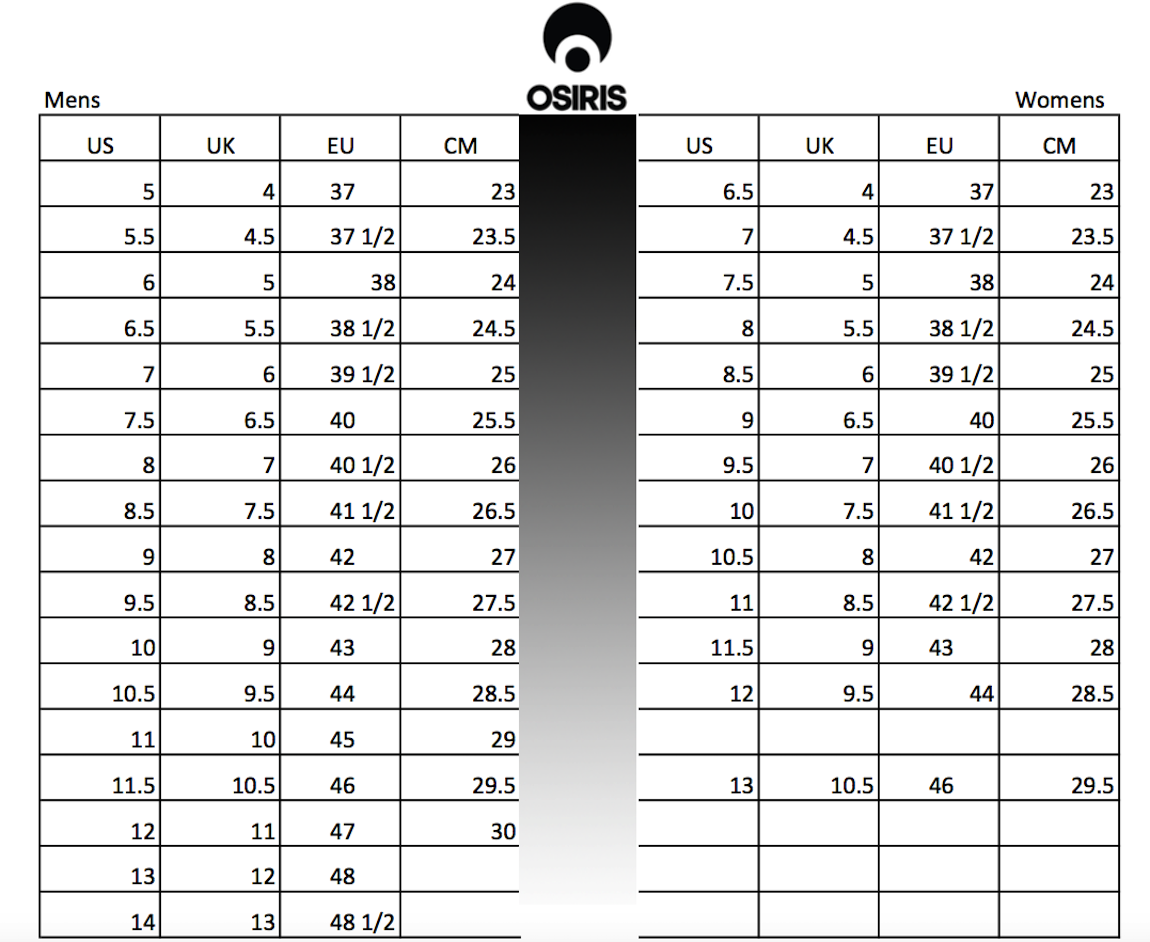 How Osiris Shoes Fit 
Osiris skate shoes are known for their unique style and durability, but when it comes to fit, there are a few key points to consider besides checking the Osiris shoes size chart. Generally, Osiris skate shoes tend to have a true-to-size fit, meaning that you can usually wear your regular shoe size comfortably. However, it's essential to remember that skate shoes often have a snug fit to provide better control and support during skateboarding activities.
Some users may find that Osiris shoes have a slightly narrower toe box compared to regular sneakers. If you have wider feet, you might want to consider going up half a size to ensure a more comfortable fit. Overall, trying on Osiris skate shoes or consulting their specific sizing chart can help you find the perfect fit for your skating needs, ensuring both style and functionality.