This post contains links to our affiliates. We may receive a share of the sale if you purchase from the links below.
Nike Sock Dart Classic Sneakers Sale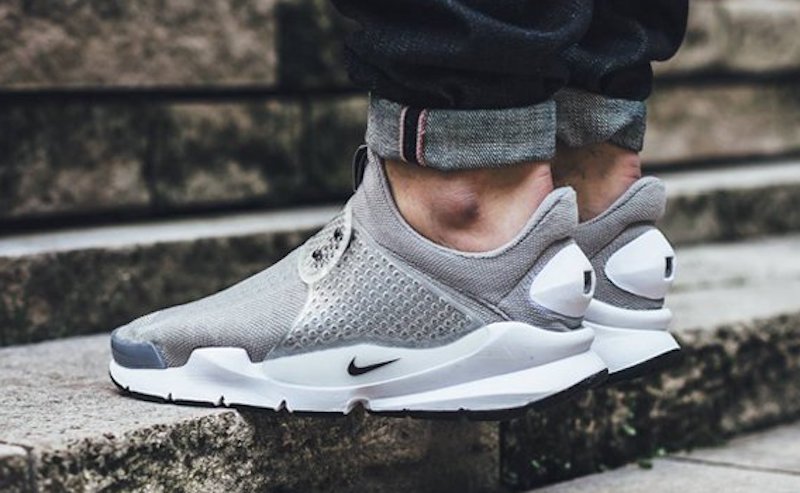 Photo: Twitter
When it comes to classic runners, Nike Sock Dart is one that sets apart from the rest with its one of a kind look. More than 30 years ago Nike advanced the idea of creating a running shoe that would fit like a sock. Nike Sock Dart was born not long after, being at the base of the modern shoes we have on the market today. The replacement of the lacing system with a dart closure system is what makes this shoe special. While is not a performance running shoe anymore, this is a one of a kind lifestyle sneaker.
A great deal is available these days at Finishline for four recently released colorways that include this gray one pictured above. For almost %50 off its retail price, this is a bargain that you don't want to miss. Check out the link below for all versions available at this price.
Style#819686
Sale Price: $69.98 (Orig retail $130)