This post contains links to our affiliates. We may receive a share of the sale if you purchase from the links below.
adidas Campus Suede Pack 2017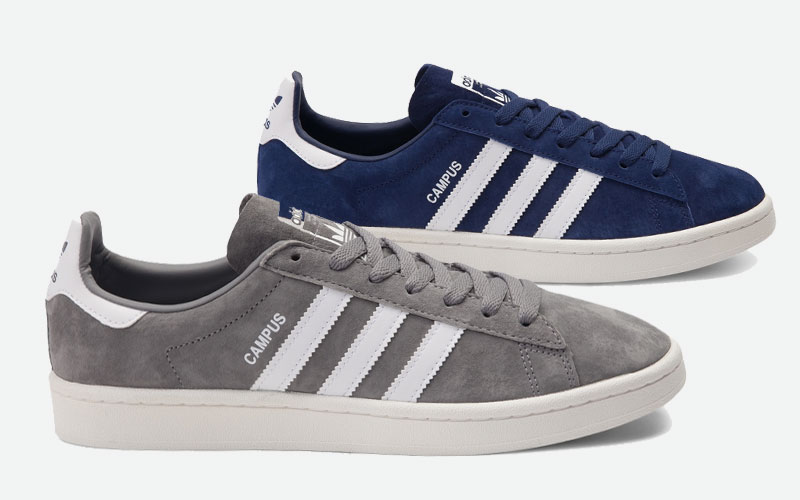 Adidas has just introduced a new adidas Campus Suede pack this week as part of their omni present retro line. As you may have noticed by now, in the past few years the brand claimed new heights with their modern sneakers featuring innovative technologies. But the classic sneakers remain adidas solid base, with styles such as Superstar, Stan Smith, Gazelle or Samoa coming back every year. This is also the case of the adidas Campus, an 80's classic that emerged from the Tournament sneaker released a decade earlier.
The 2017 adidas Campus Suede pack features several colorways, including gray, black, green, navy and a purple versions. As with most of the editions before the sole unit, side stripes, heel patch and branding all come in white to create a nice contrast with the base color. The use of suede is not surprising, especially when the back to school season is approaching so fast. Overall, this is a shoe that is made to last and delivers a distinct classic style.
The adidas Campus suede pack is available at several retailers, including the ones below. Check out the links for more pictures and purchase options.
Sale Price: $79.99 (free shipping)
---